After top-of-the-year lists for albums and EPs, now I've brought you more lists as we come into 2011 with new hopes and ambitious plans and try to forget our crushed dreams and unresolved resolutions of 2010.
See my top 10 lists after the
JUMP
Top 10 Films
I didn't see many films this year. It's probably because I find many of the films in cinemas to be mostly drivel. So I probably only watched about 20-30 films that came out this year, preferring to discover old gems, like the surreal and disturbing Eraserhead, and the excellent Fargo from the Coen Brothers. Still, 2010 was not without its fair share of brilliant cinematic moments.
1) Toy Story 3
2) Inception
3) The Social Network
4) The Kids Are All Right
5) How To Train Your Dragon
6) Scott Pilgrim vs. The World
7) Kick-Ass
8) Harry Potter & The Deathly Hallows: Part 1
9) Get Him To The Greek
10) The Other Guys
Top 10 Gigs
2010 saw many unforgettable 'you had to be there' moments, not least the final show for much-loved Brummies, Blakfish. Les Savy Fav gave us one of the most insane performances which involved foot-rubs, crushed cellphones and a make-shift swing made with microphone cables. Rage Against The Machine was a victory party to end all victory parties, while Foals's new year's eve party closed 2010 on an extremely high note. This year is probably the best it's been for me when it came to the gigs I went to. Many of them were mindblowing, and trying to rank them all in a top 10 list seems unfair. But here you go anyway.
(c) Rhi Lee
1)
Blakfish (RIP) & Friends - Final Show @ The Flapper, Birmingham (19th March)
2) Les Savy Fav @ Constellations Fest, Leeds (14th November)
3) Rage Against The Machine @ The Rage Factor, Finsbury Park (6th June)
4) Foals New Year's Eve Party @ HMV Forum, London (31st December)
5) Jimmy Eat World @ O2 Brixton Academy (23rd November)
6) Pulled Apart By Horses Album Launch @ Brudenell Social Club (19th June)
7) Crystal Castles @ Heaven, London (19th May)
8) Tubelord @ Live At Leeds Fest, The Library (1st May)
9) Vampire Weekend @ O2 Academy, Newcastle (12th February)
10) Rodrigo y Gabriela @ O2 Shepherd's Bush Academy, London (6th November)
Top 10 Brunei Musicians
This year I explored the Bruneian music scene more deeply than I've ever been, and made myself some good friends in the process. But I'll be frank, I still have a long way to go to before I can even say I know it very well. Saying that, I found myself discovering some local gems that deserve a bigger audience. It's also been more varied and creative than it's ever been. Here are ten that caught my ear.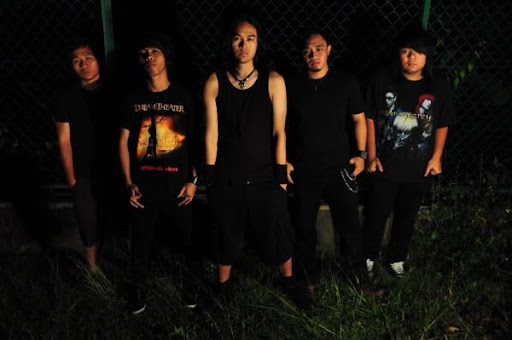 1) Hebiimetaru
2) The Monopolists
3) The Satellite Kids
4) Adi Rani
5) A Band Once
6) D'Hask
7) Magabu & The White Shoes
8) Not Famous
9) Avantgarde
10) Jenna Human (ex-Airholes)
Top 10 Songs
This is probably the hardest category to shortlist, simply because all of us have heard thousands and thousands of songs this year. I will surely regret forgetting a few on this list, but you'll have to take this for what it is: a futile attempt to arbitrarily assign a number to musical pieces. If I were to include a section called 'honorable mentions', it would number in the hundreds.
1)
Foals - Spanish Sahara
2) Daft Punk - Derezzed
3) Tall Ships - Ode To Ancestors
4) Rolo Tomassi - Kasia
5) The Drums - Let's Go Surfing
6) Grown Ups - Pears
7) Adebisi Shank - International Dreambeat
8) Elephants - Take My Breath Away
9) The James Cleaver Quintet - The Shame
10) Crystal Castles - Not In Love (Feat. Rob Smith)
Top 10 Labels
To put it simply, these are the ten labels that put out many of my favourite releases of 2010.
1) Big Scary Monsters
Records
2) Brew Records
3) Alcopop Records
4) Rough Trade Records
5) Hassle Records
6) Moshi Moshi Records
7) Holy Roar
8) Transgressive Records
9) Wichita Recordings
10) Ondryland
Top 10 Things I Bought This Year
Now I'm pretty much just trying to milk this post.
1) Apple iPad
2) Samsung Galaxy S
3) made-in-china generic ukulele
4) Everything I bought from the
Big Scary Monsters shop
5) Michael Azerrad's Our Band Could Be Your Life (such a good read for anyone who loves music)
6) Axe Cop t-shirt (I'm one of the first in the world - definitely first in the UK - to get it)
7) Steepletone hi-fi (now I can play my cassette tapes)
8) ...........
Fuck this, I'm making myself some hot chocolate.
Signing Out
Over and out